Priority Line 24/24 : (+39) 373 53 45 45 8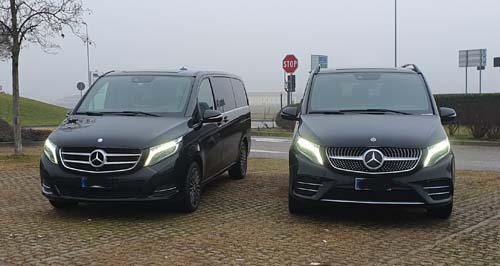 TRANSFER FROM Nizza Principauté de Monaco TO RIVA del GARDA
Transfer Taxi Bus from Nizza Principauté de Monaco to Riva del Garda
Riva del Garda is the pearl of Lake Garda A town as precious as a gem. Riva del Garda is actually defined with these terms: the gem of Lake Garda. A place enclosed by an area characterised by strong contrasts, with a Mediterranean vegetation growing vigorously at the foot of rocky cliffs that nestle a blue lake. The Mediterranean climate, the long free sunny beaches, an enchanting panorama that has inspired the greatest poets in history: these are the main ingredients for an unforgettable holiday on Lake Garda you could repeat as many times as you wish to. The weather in Riva del Garda forecasts in fact some mild temperatures even in winter, turning this place into the ultimate destination for every season. Riva del Garda is the core of the Garda Trentino region, at the northernmost tip of Italy's biggest lake. Here, the holiday embraces thousands of experiences. First of all, sport: sailing and windsurfing, but also mountain hiking, cycling, mountain biking, climbing, tennis and rowing. The climate helps the typical Mediterranean vegetation to grow: lemon trees, olive trees, bay and palm trees, an explosion of perfumes and colours that creates a real Mediterranean haven at the foot of the Brenta Dolomites. The Riva del Garda city center offers lots of things to see, and attracts for the art and the architectural works, signs of an ancient history and a past rich in culture. During a trip to Riva del Garda, a visit to one of these landmarks can't be missed:
the Rocca, now house of the City Museum and the Art Gallery;
Apponale tower, a trading and fair center in the past;
Palazzo Pretorio, that hosts some Roman, medieval and modern gravestones under the loggia, and the historic Palazzo del Comune;
The Inviolata and S. Maria Assunta churches, two important examples of Baroque architecture;
The hydroelectric plant, built on the lake shores in the 1920s thanks a project by D'Annunzio's architect, Giancarlo Maroni, who had already built the Vittoriale degli Italian;

The Ponale path. Since 2004 this magnificent way overlooking the lake has been turned into a foot and cycle path, summoning lots of bike and outdoor lovers from all over the world, and becoming one of the most appreciated paths ever. In the past, celebrated people like Nietzsche, Kafka and the Mann brothers were hosted in the town. Now as then, the hospitality on Garda Trentino lakeshores is both refined and familiar. There are a lot of accommodation facilities in Riva del Garda to choose: bed & breakfasts, hotels, campsites, apartments, residences. All of them offer the best comfort together with a warm family hospitality. Among the several things to do in Riva del Garda, it's pretty impossible not to indulge in some tasty days characterised by great food: restaurants, taverns, typical trattorias, bars where tasting the aperitif on the lakeshore and whet some food and wine excellences to enjoy Riva del Garda with every sense. Take the map and start discovering Riva del Garda as you have never done before: you will fall in love with this gem nestled among high impressive mountains at first sight..

Transfer taxi from Nizza Principauté de Monaco to Riva del Garda with Transfer
If you value your time and like to travel with comfort, and you necessary to get from Nizza Principauté de Monaco to Riva del Garda - transfer is the best option! Our taxi driver will expect you in airport arriving hall, will help with loading and unloading of luggage, will take with comfort in hotel or in other pre-specified place. Our company have employs only highly qualified specialists, drivers with long-term experience, who are fluent in Italian and English. We provide a taxi service from Nizza Principauté de Monaco to Riva del Garda for profitable tariffs. You do not have to overpay. The transfer fee is fixed, does not increase due to traffic jams on the road or other unforeseen circumstances. If you travel with young children, ordering the transfer service you do not will have to worry, waiting for local transport. Driver of our company safely, in time and comfortably take you to the hotel.
Transfer from Nizza Principauté de Monaco airport to Riva del Garda with our company has such advantages:
If you wish to use the vacation time with maximum benefit and more to see, without losing a minute, a taxi is the best option. Our driver will quickly take you to the desired place. So, you save precious vacation time;
We guarantee safety and comfort. Our company has a large car fleet, cars, highly comfortable minivans, buses for 10,13,16,19 passenger places. Our cars pass an obligatory inspection every year. Salons of minivans are equipped with comfortable seats, there is air conditioning. If necessary, a child car seat is provided for free;
English-speaking and Italian drivers with many years of experience. As a result, the absence of a language barrier, the ability to receive information during the trip;
Taxi from Nizza Principauté de Monaco to Riva del Garda for a favorable fixed price;
Payment for the transfer after the service is completed directly to the driver.
Our company will organize and provide the fastest, reliable, comfortable and convenient transfer from Nizza Principauté de Monaco to Riva del Garda!
We have established ourselves as a serious, dignified, professional transport company! Clients trust to us! That's what our customers say about us.
We guarantee exactly the class of the car that you have chosen!!!
transfer of Nizza Principauté de Monaco Riva del Garda, taxi of Nizza Principauté de Monaco Riva del Garda, taxi transfer from Nizza Principauté de Monaco to Riva del Garda, transfer from Nizza Principauté de Monaco airport to Riva del Garda.