Priority Line 24/24 : (+39) 373 53 45 45 8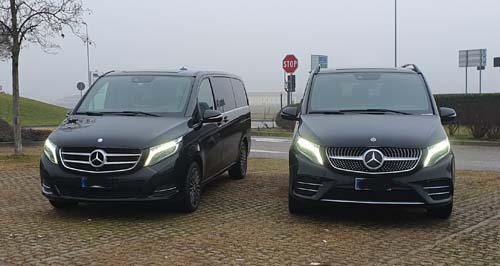 Nauders is located on a sunny plateau between Finstermünz pass/Switzerland and Passo Resia/Italy and can look back on a long history. Already in Bronce Age, Passo Resia had been crossed and the first settlement had been built. The name of the village is of Roman origin, the emblem illustrates two fish, attributable to Kuno knight of Nauders (13th century) and Konrad Vischer (16th century), nurse at Naudersberg, both of which had a fish on their emblem. Its unique location, however, points out that in the surroundings there must be some high mounain peaks… and that's true! One of the most popular hiking trails takes you to the tri-border landmark below Piz Lad and this is where the boarders coincide. But the list is much longer: the Nauders High Path, the Teifer Summer Path and a hike to the Kompatschhof farm are only some possibilities. For mountain bikers, there is a 600 km long network of MTB trails. And there is also a large number of curves, which make motorbikers' hearts leap for joy. Day trips to Switzerland and South Tyrol/Italy will enchant you. Also in winter the position of the village is highly beneficial. The skiing area Bergkastel in Nauders takes you on 2,850 m asl, where you can enjoy a unique panorama. Together with four skiing areas on the Italian side, this results in a total of 211 km of well groomed ski slopes in the Two Country Skiarena. For your kids there is the "Nauderix Children's park", whereas snowboarders can look forward to a funpark, which has even been honoured by "Snowboard Mystery". Par for the course regarding this offer!

Transfer taxi from Riva del Garda to Nauders with Transfer
Should you ever require assistance with a taxi transfer from Riva del Garda Lake Garda to Nauders, you can confidently reserve such services with us. With over 10 years' experience in the domain, we believe we can offer you a stress-free journey that will take place according to your itinerary and to the highest of standards. We are more than aware of what customers require when looking to book a Riva del Garda Lake Garda taxi to Nauders – a reliable, budget friendly and most importantly, a trustworthy service. We offer a wide range of options to choose from and vehicles to meet any requirement – if you're travelling alone or part of a larger group, we are certain that we can assist you with any type of transfer that might be required whenever in need of a taxi transfer from Nauders to Riva del Garda.
Riva del Garda location next to the Lake has made it a popular destination for tourists, being renowned for its diverse communities, quirky shopping areas, large cultural, music and arts scene. Riva del Garda ranks high amongst our list of frequent destinations we cover – whenever you need a taxi transfer from Riva del Garda to Nauders, be sure to count on us. If you are arriving at Nauders and require a transfer taxi to Riva del Garda, you can take advantage of our inclusive airport pickup service that comes with flight tracking, meet and greet as well as 1h of waiting and parking. Consider ourselves the go-to option for your Nauders taxi to Riva del Garda and book to receive a dependable service whenever you find yourself in need of a Riva del Garda taxi transfer to Nauders.
Do not leave it last minute and reserve your taxi transfer from Riva del Garda to Verona, Venice, Bergamo, Milano, Malpensa, Linate in advance to ensure you take advantage of our bespoke service, friendly drivers and reasonable pricing that starts with low price. When you find yourself in need of a reliable transfer taxi service, be sure to contact us – obtain a quote or book your taxi transfer Riva del Garda – Nauders today to experience more than just a transfer.
Included with any Riva del Garda taxi transfer
Taxi Riva del Garda – Nauders
Meet & Greet / Waiting & Parking / Flight Tracking included
Professional driver, clean car and reliable service every time
Book a taxi within minutes by
Affordable prices and value for money on each occasion
Vehicles for up to 8 passengers + luggage available
transfer of Riva del Garda Nauders, taxi of Riva del Garda Nauders, taxi transfer from Riva del Garda to Nauders, transfer from Riva del Garda airport to Nauders.